If you wish to rent a car at Athens International Airport and make the 175 km (110 miles) journey to Aigeira, you would need to first follow Attiki Odos (Attica/Athens Orbital Motorway) heading west and, after the mandatory photo stop at Isthmus Canal, resume your journey for about another hour until you arrive to your destination.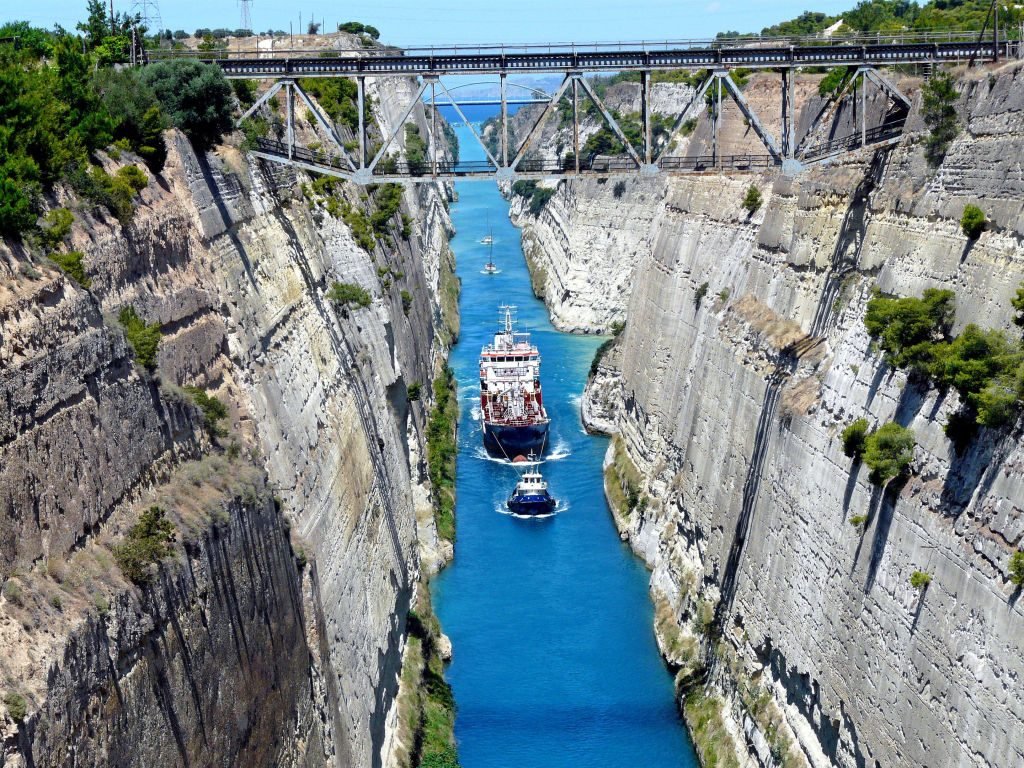 Athens Airport to Aigeira/Akrata – Full Route Map
Attiki Odos (Athens orbital Motorway)
Attiki Odos is the motorway that surrounds the city of Athens linking the west outskirts of Attica with the east.
It is a fairly modern and well monitored section of the Greek national road system, with regular patrol cars and road traffic cameras.
If you are travelling to Achaia, either Aigeira / Akrata or further it will be the first part of your journey until the tolls of Elefsina (approx. 55km/ 34miles) where there is a seamless transition to the part of the motorway called "Olympia Odos".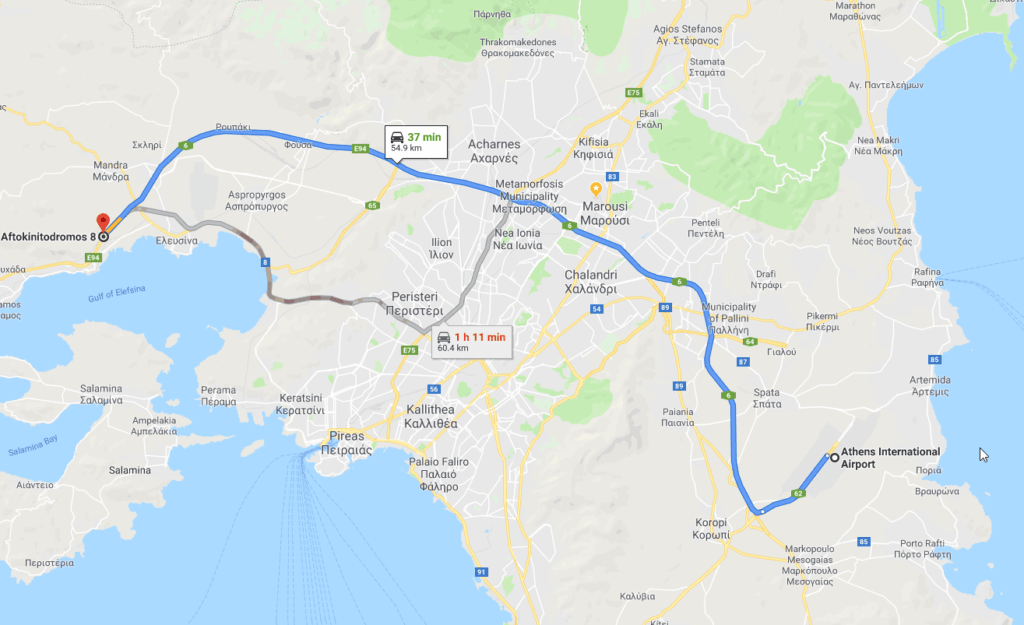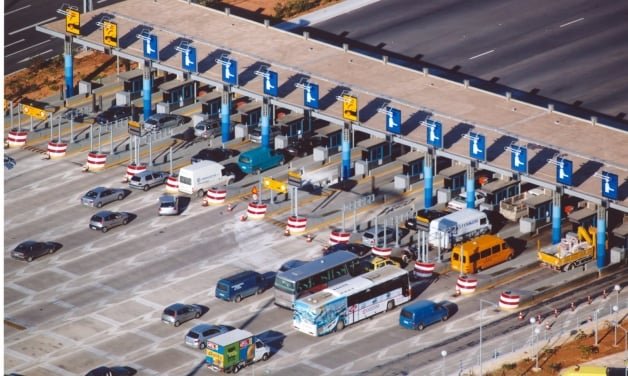 Tolls
There are a few toll stations along the motorway so you are advised to keep some cash with you for the journey.
Prices differ by the section of the motorway and sometimes by season. The following tables are screenshots taken directly from the Attiki Odos website (tables only in greek but pretty self-explanatory).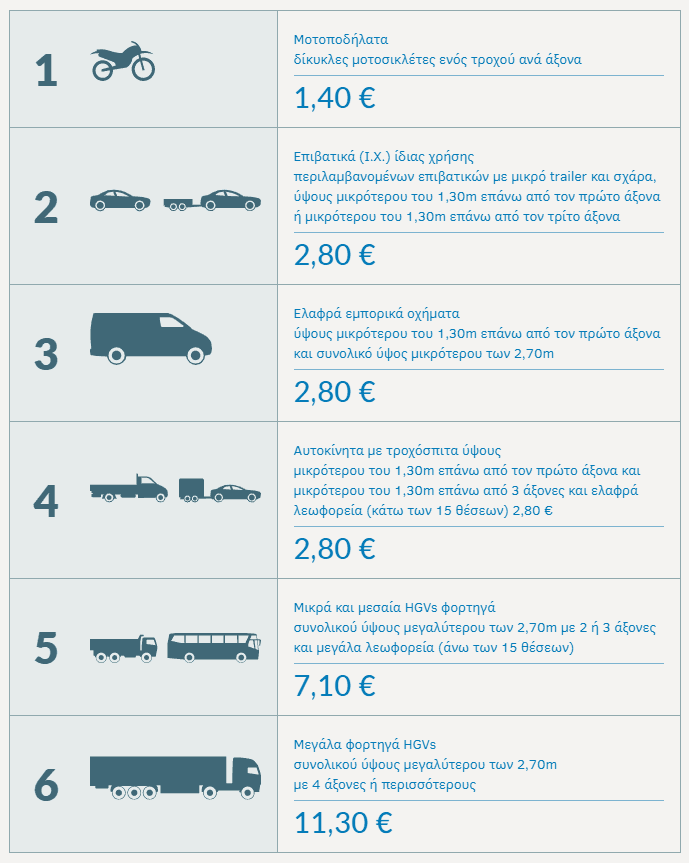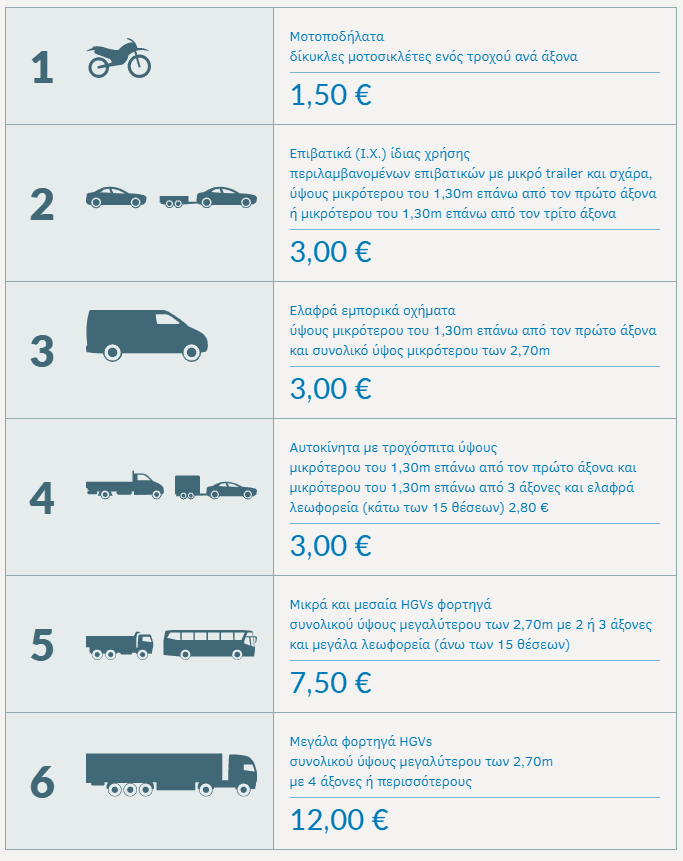 E-Pass
Please note that not all toll lanes/booths are available for cash payers as a few are for use exclusively with an electronic prepaid device (e-pass). Check the toll signs and keep off them.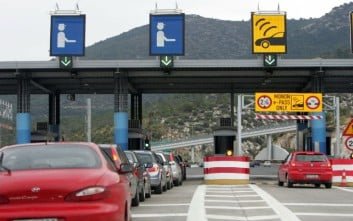 Driving In Greece
If this is your first time visiting or driving in Greece go ahead and read our brief guide "Driving in Greece" for practical tips about automotive culture and habits on the greek roads.