Information about Running in Aigeira/Akrata
The best place for running in Aigeira – Akrata is along the coastal road. The distance between the two furthest points is about 3.8 km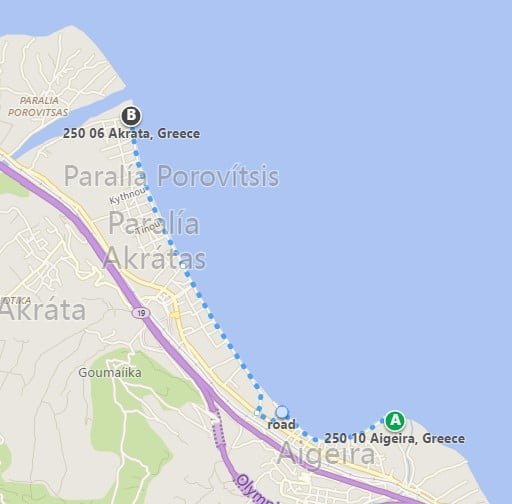 Please note that unlike what the various map services show, except under heavy downpours when the flow of river Tholopotamos increases, there is no need to divert to the main road from the coastal route.
In Aigeira, just a few hundred meters east of the town center and near river Krios, is located the municipal stadium with a gravel track for running. The stadium is open to visitors.
It is recommended that you avoid the main road (Palaia Ethniki Odos) during the summer months as it is fairly busy.

Also you are advised that, despite the Greek driving code, in practice motorised vehicles will ignore pedestrians priority and expect you to stop to allow them pass. Keep this in mind especially with younger children.