Fishing in the Gulf of Corinth – Aigeira
If you have been "hooked" with fishing (excuse the pun) then you will be pleased to discover that the area around Aigeira offers opportunities for various types of fishing.
Whether it is fishing from the coast with techniques such as spinning, casting, shore jigging etc. or fishing by boat sailing offshore in the gulf of Corinth.
The main types of fish are illustrated below (in no particular order):
Amberjack

Dentex dentex

Garfish (zargana)

European sea bass

Mahi-mahi-dorado-Dolphinfish

Bonito

White grouper

Mediterranean horse mackerel

Sparus aurata

Saddled seabream

White seabream

Mediterranean barracuda

Perch

Red snapper

Large-eye dentex

Mackerel

White trevally

Grey Mullet

Greater amberjack
With the exception of few species that can be caught year-round (e.g. common dentex) the majority of those catches are seasonal.
In addition to fishes there are also cephalopods:
Due to overfishing and environmental factors the fish stock in the gulf has reduced over the past decades. If you are fishing in the area please respect the minimum catch size for each specie.
Beaches & Fishing Locations
Annotated Map of the beaches around Aigeira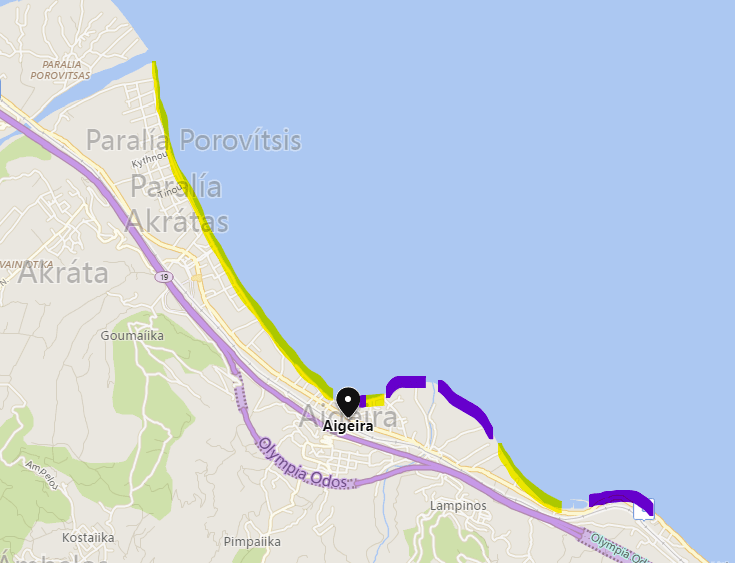 The coast
In general the coast along bay of Aigeira / Akrata consists mostly of pebbles, sand, or the mix of both.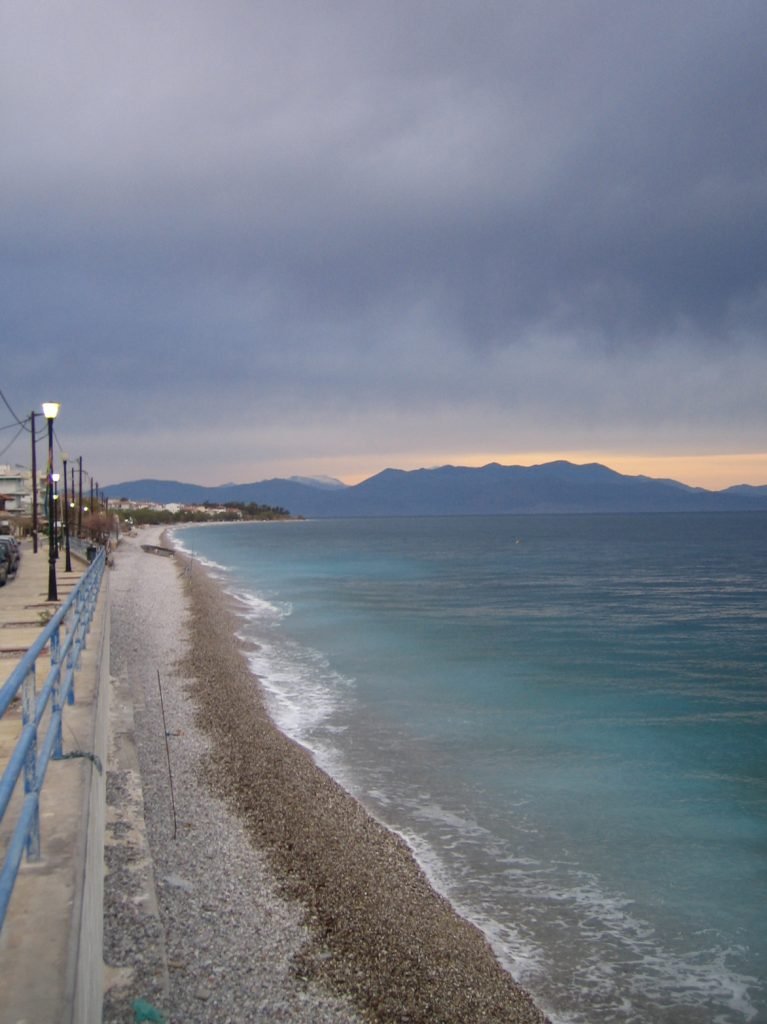 Paralia Akratas is mainly pebbles and it is deeper. The seabed is without obstructions for the most part except along the central square where there are points of sharp depth drops caused from rockslide.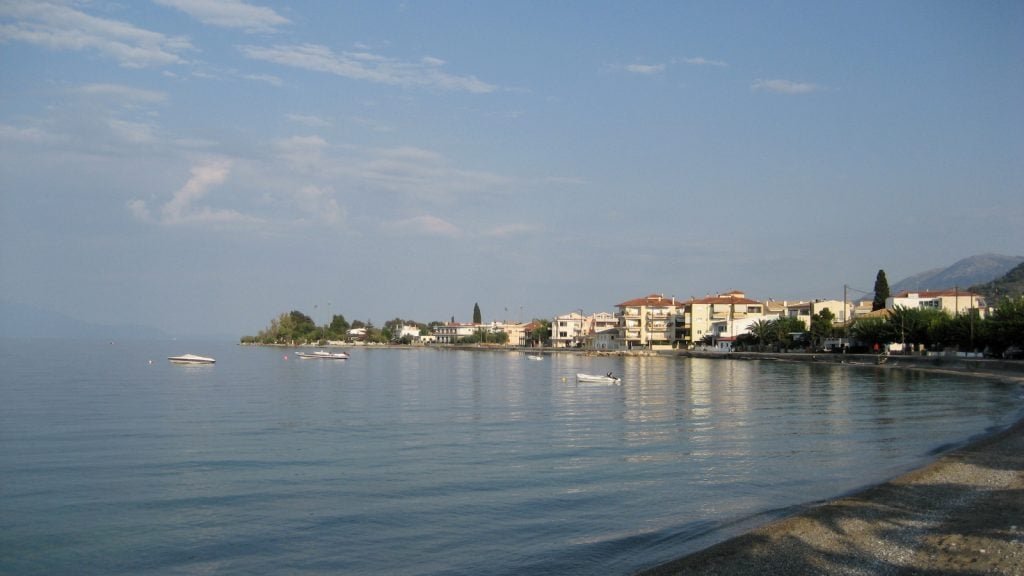 The beach in Aigeira is a more variable mix of sand, smaller pebbles, and depending on the weather (mainly wind) exposed rounded rocks.
For best results in Aigeira try your luck away for the center, nearer River Krios or even better at the rocks close to the fishing port of Mavra Litharia where things get much more interesting.