The local area of Aigeira and Akrata can satisfy every cycling endeavour however in the author's opinion it is ideal primarily for hard-core cycling enthusiasts.
Road Cycling
The area offers ascents in stunning landscapes that will challenge the fittest of riders in their full length but can also be broken down to smaller segments so that they can be enjoyed by less trained riders.
One example of a beautiful climb is the one below.
https://www.strava.com/segments/10474954
(Strava maps did not embed properly so the google map is provided as an alternative. Follow the links to strava.com if you wish to view details of the routes).
Or the approx. 30 km (19 miles) round trip to Krathio – Valimi – Ampelokipoi-Aigeira – Krathio
You can explore segments in Strava using the link here.
Mountain Bike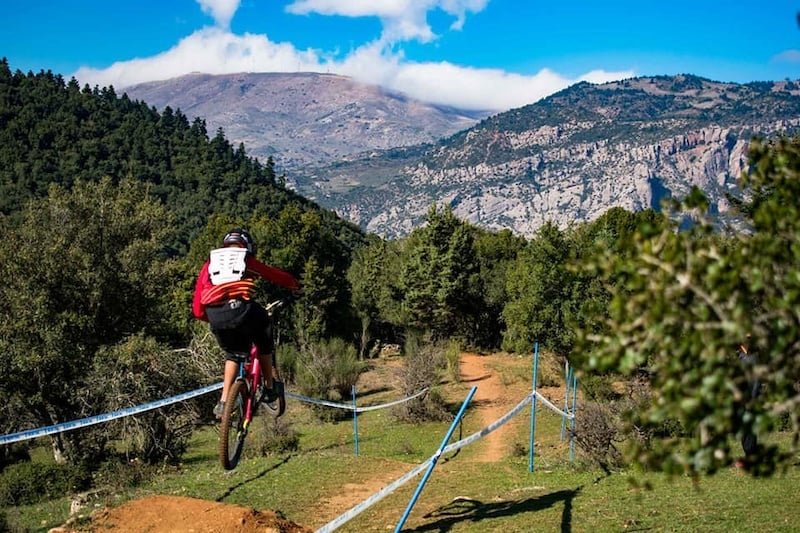 There are a few mountain bike trails and you are advised to do a search to find out the latest information about the condition of those routes.
Bear in mind that most are in altitude of 1,000+ meters so during winter there will be days with snowfall, low visibility etc.
As a rule of thumb you should be very cautious with mountain biking as the terrain is well very "mountainous" with boulders and cliffs on every other turn so check the route well before you set-off and ride safe.
In the link below you can find more information about the registered tracks in the area.
https://www.trailforks.com/region/greece/?activitytype=1&z=9.8&lat=38.12698&lon=22.34836
Bike Shop – Servicing
Spyros in the owner and main mechanic of the local bike shop of Akrata. The shop is friendly, the workmanship is good, and the prices are very affordable. Consequently, it is frenetic during the peak summer period.
New bikes, road, mountain, vintage beauties are all welcomed.
Bikes to rent are also available at the shop.