Information about travelling by bus to Aigeira Akrata
Unless you are hiring a car, bus is the recommended mean of transport from AIA to Aigeira until the new train service is delivered to the public (est. August/September 2019).
Travelling by bus from Athens International Airport to Aigeira is a two leg journey.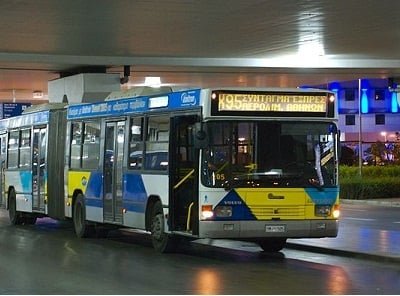 Right outside Athens International Airport (arrivals level) you will need to first take the X93 service, to its final stop at Athens Kifissos central bus station.
Bus departure Location: Athens Airport Arrivals Terminal (between Exit 4 and 5).
Bus X93 Timetable
Departure times from Athens Airport

Departure times from KTEL Kifisou

Athens Central Bus Station – Kifissos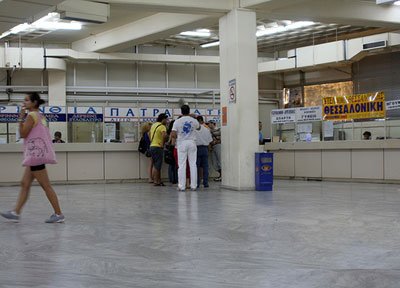 Once at Kifissos you will need to buy a ticket from the KTEL ticket office for the journey from Kifissos to Aigeira (head towards the kiosk with the sign of ΚΤΕΛ ΑΧΑΪ́ΑΣ (ΠΑΤΡΑ), who are issuing all tickets for destinations within the county of Achaia, see photo).
The bus journey is comfortable and relatively quick, about 1h 45min.
The KTEL bus stop for both Aigeira and Akrata is located here.
KTEL Akratas
Krathio 250 06, Greece
Tel: +30 2696 033711
The taxi rank is right opposite the bus stop.